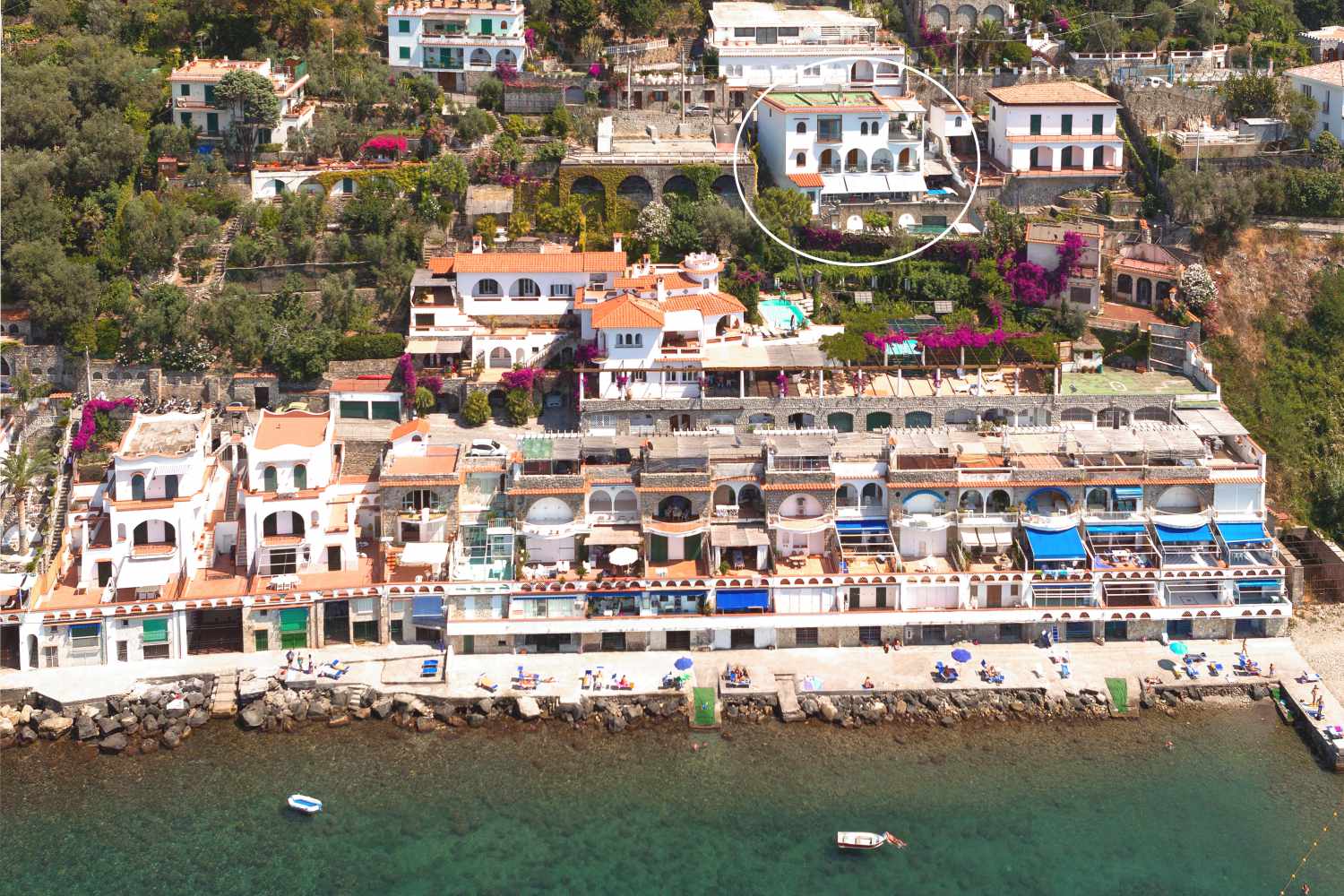 Villa Biancalisa – Sorrento Coast
Spend your time away from the crowds,
yet close enough to major events and activities by staying in this beautiful villa.
Villa Biancalisa is situated in a beautiful seafront location in the coastal village of Massalubrense on the coast of Sorrento. Only 1 km from the city centre with its selection of boutiques, bars, restaurants and 4 km from Sorrento. A short walk (400 meters), via a small pedestrian street, links Villa Biancalisa directly to the harbour of Marina della Lobra, a small fishing village. From this village in peak season, it is possible to reach Capri and the coast of Amalfi with a ferry service or with private boats.
Distances from Villa Biancalisa